Textile Solutions
Gomuki Tex Chem houses advanced facilities enabling us to provide remarkable quality and product possibilities at quick turnaround times and competitive pricing. We are currently manufacturing and supplying an eclectic range of sizing chemicals, binders and softeners in compliance with GOTS, OEKO-TEX and REACH regulations to meet the distinct requirements of our clients worldwide.
Our team consists of expert textile and chemical engineers and quality analysts with several years of experience and deep domain knowledge to deliver innovative solutions ensuring compliance with stringent quality standards to meet the demands of modern markets. Raw materials and finished products and continuously monitored to ensure compliance with domestic and international regulations and are 100% biodegradable.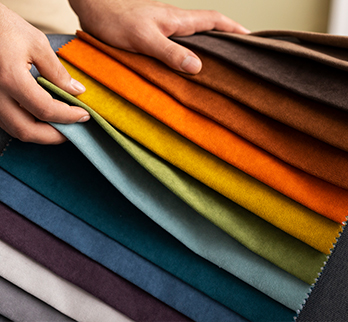 Partner with us for tailored solutions to meet your textile sizing requirements and elevate the performance of your textile fabrics with superior-quality textile sizing chemicals, binders and softeners.